Overview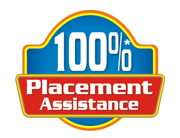 Creative IT Engineering and Multimedia helps the students with placements at all levels, be it local, national or international.
The tie-up with major firms worldwide as diverse as print and publications, software companies, TV channels, Multinational Animation & gaming companies, Film studios, Editing studios, public and private sectors, educational training institutes enables it to bring out the students and the best employers in the industry together.
At Creative IT Engineering and Multimedia Institute we Provides with enough interview practices. We also conduct personality development sessions and pre-interview sessions. This will help student to get confidence.
At Creative IT Engineering & Multimedia Institutes we are providing training from very basic to expert level Training.