Course Overview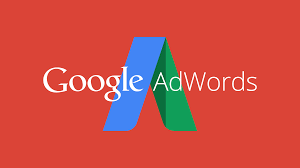 To know the online advertising better we need to understand the basics of Google Adwords to target the right audience. It would help business to promote the products & services as well as take us to the right users. Google Adwords is the efficient & effective way of paid advertising platform by Google.
Our Faculty are highly qualified and professional experience with Google and Microsoft Advertising Certified
Google Adword Individual Certified
Google Analytic Individual Certified
Microsoft Bing Ads Accredited Professional
Course Objective
Right audience should be targeted
Increase advertising to get more people engaged
Expert in Paid Advertising and get ROI
Deliver your Services or Product at required location to right audience through this platform
You can target your audience from all over the world
Able to design creative ads for Paid advertising
Nowadays offline marketing is going outdated. World is turning into a digital vision and we've seen changes rapidly. Online advertising is a very effective tool to learn something new and trendy. Google Adwords is continuously gaining momentum as it is continuously increasing.
Benefits of learning Google Adwords Platform
World Best and Popular Paid Advertising Platform
Huge Advertising Network to Promote your business online
It enable us to reach local customer reliably.
Customer can get the information easily about our Business.
We can change the filter accordingly
High level of reach according to the target audience.
It helps in controlling budget
It also provide complete tool for analysis of activity.
Multiple campaigning can be done by using Adwords.
Course Module
Getting to Know Google Adwords
Getting Started
Researching Keywords
Tracking AD performance
Optimizing for performance
Creating your first campaign
Creating your first ad group
Understand quality score
Using display ads in remarketing campaigns
Video Advertising
How to become Google AdWords certified
You need to pass 2 of the AdWords certification exams to become an AdWords certified professional — the AdWords Fundamentals exam and one of the following: Search Advertising, Display Advertising, Mobile Advertising, Video Advertising, or Shopping Advertising. Our Faculty member will help you for preparing this exam, but we are not giving any commitment for your clearance, as it's depend on your performance.
AdWords Fundamentals: The AdWords Fundamentals exam covers basic and intermediate concepts, including the benefits of online advertising and AdWords, and best practices for managing and optimizing AdWords campaigns.
Search Advertising: The Search Advertising exam covers basic and advanced concepts, including best practices for creating, managing, measuring, and optimizing search ad campaigns across the Search Network.
Display Advertising: The Display Advertising exam covers advanced concepts and best practices for creating, managing, measuring, and optimizing Display campaigns.
Mobile Advertising: The Mobile Advertising exam covers the basic and advanced concepts of mobile advertising, including ad formats, bidding and targeting, and campaign measurement and optimization.
Video Advertising: The Video Advertising exam covers basic and advanced concepts, including best practices for creating, managing, measuring, and optimizing video advertising campaigns across YouTube and the web.
Shopping Advertising: The Shopping Advertising exam covers basic and advanced concepts, including creating a Merchant Center account and product data feed, and creating and managing Shopping campaigns.
Who can do this course?
Marketing professional
Web Marketers
Entrepreneurs or affiliate marketers
Technical and Software Professionals
Marketing Executive
Business Development Professional
Chief Marketing Office
Chief Executive Office
Director – Sales & Marketing
Sales & Marketing Professional from any Industries
MBA, BBA, Bcom Student
Industries where you get Job
IT Industry
Marketing Agency
Media Agency
Entertainment Industry
Healthcare Industry
Hotel Industry
Real Estate Business
FMCG Industry
Banking and Finance Sector
NGO and Charitable Trust
Insurance Sector
Learning & Education
Telecom Industry
ecommerce Business
Transport & Logistic Business